At Mainetti, we believe that a hanger is so much more than a functional tool. It is an integral part of branding. We design our garment hangers to give clothes the presentation and protection they deserve. We offer thousands of stock display hangers and custom solutions in a cost effective manner.
We know retailers often need more than just hangers to efficiently and attractively display their items. Mainetti offers several hanger accessories to enhance the look of the hangers, protect the garments, and simplify organizing and browsing.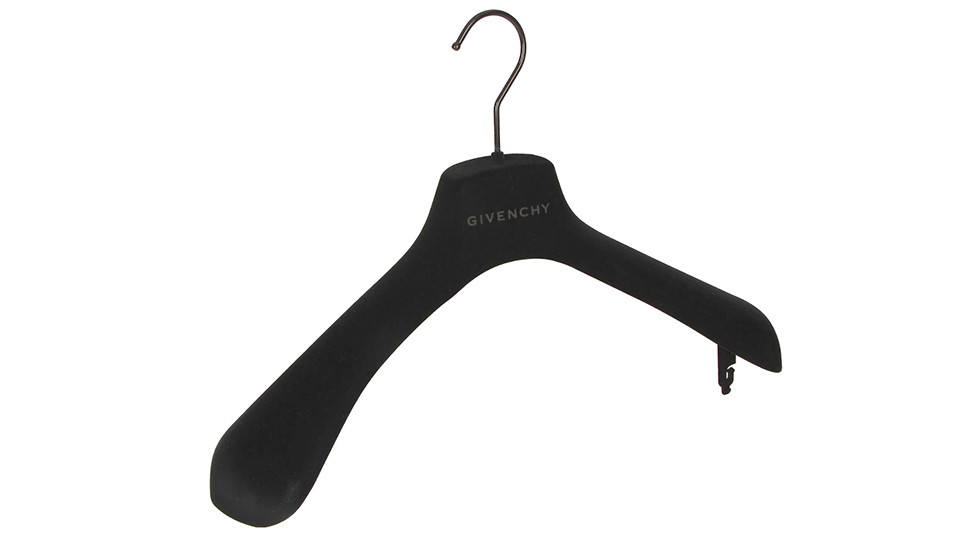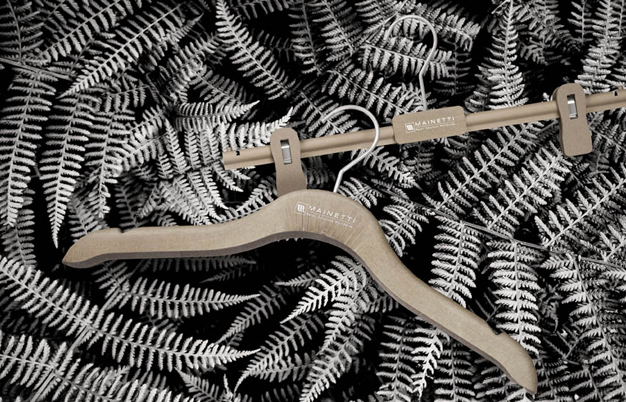 Mainetti is the Hanger Expert
We have six decades of hanger design and engineering knowledge that we bring to our customers every day. Mainetti is at the forefront of sustainable retail solutions. We are the pioneer of hanger reuse, recycling, and circular processes.
Mainetti produces garment hangers in our facilities using in-house technologists who ensure that our hangers meet Mainetti's strict testing protocols. Our process is also guided by sustainability experts who ensure we minimize waste and use select raw materials that meet our customer's requirements.
Mainetti is truly global, with on the ground support in six continents.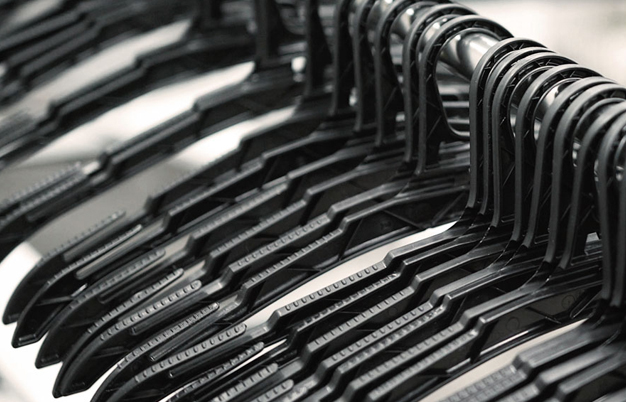 Mainetti Designs Hangers for a Circular Economy
Mainetti sustainable hangers minimize the use of newly manufactured oil-derived virgin plastic. We offer hangers in a range of materials to meet our customer's specific requirements. As the company that transformed the retail industry in the 1980s with the first Hanger Reuse and Recycling programs, our customers benefit from a custom-made sustainable offering that promotes circular principles.
Today, our Hangerloop™ process satisfies the needs of our global customers who are searching for solutions to address the challenge of single-use plastics.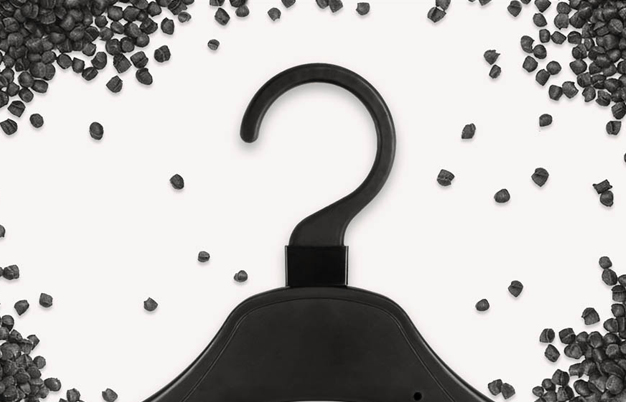 Paper or Plastic. Your Choice.
A client may prefer a circular approach using recycled plastics, a paper-based recyclable solution, FSC-certified wood or upcycled biopolymers. Sixty years of product innovation are engineered into every Mainetti hanger. We are an established, recognized leader in the global circular economy. We offer a range of sustainable materials, including recycled papers and plastics. Our hanger designers work with global retailers and brands every day.
We produce garment hangers in our facilities, controlled by Mainetti experts. Experienced professionals who understand your needs are here to help in 90 locations around the world.
The Most Complete Range of Sustainable Hangers in the Market Today
Mainetti's recommendations are driven by our customer's objectives and tailored to their needs. Choices are influenced by many factors, including whether a customer is moving to a circular approach, reducing carbon intensity, or removing plastics from their supply chain. Virgin plastic may be substantially replaced with recycled material, wood fiber, and other naturally occurring substitutes, or a combination thereof.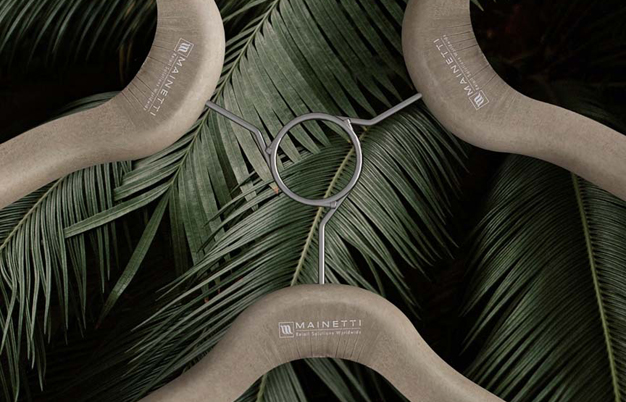 Paperform Hangers
Mainetti offers several options if you want to go "plastic-free", including our patented Paperform Hanger range. Mainetti understands that hangers are products that consider both Form and Function. While flat hangers save space, they don't present the garment as effectively as their premium quality "three-dimensional" counterparts.
Paperform Hangers represents a first-of-its-kind, innovative hanger designed and engineered by Mainetti's experts. The range features unmatched performance and quality for a recycled cardboard hanger.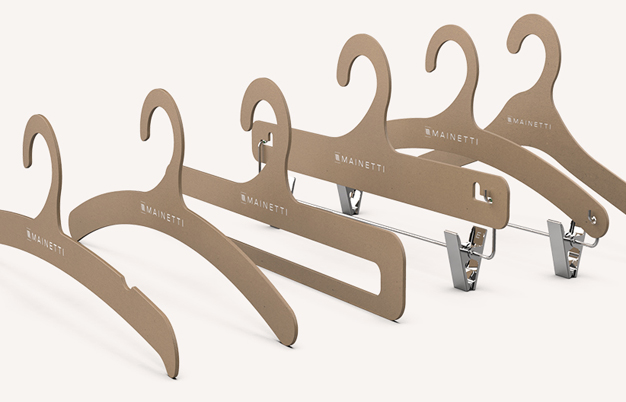 Silhouette Hangers
Mainetti's range of Silhouette Paper hangers provides customers with solutions for retailers that want to go "plastic-free". Mainetti uses FSC certified sources and produces these hangers with recycled content. All non-paper parts are removable. The hanger range is fully compatible with worldwide adopted recycling streams.
With our in-house design capabilities, Silhouette Hangers are fully customizable and limited only by your imagination. We will help you achieve your vision, with unique, trend-right solutions. In addition, we offer a range of our most popular styles in standard sizes.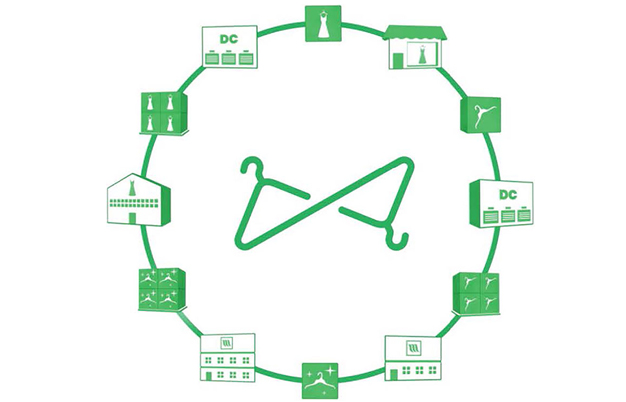 Hangerloop™
For nearly forty years, Mainetti has designed hangers to be reused in circular processes. We debuted our industry-leading hanger reuse and recycle program – Hangerloop – in 1986. Whenever possible we reclaim hangers for reuse and distribute them in-country and to international markets where garments are produced.